Some EPIC news this week!
First, we've made HUGE progress on the CCG! CCG1 gameplay is affected by the location the player's cards are currently acting in, and these interactions have been named "Homes" and "Banes." Each card is at Home in the color its faction belongs to, and has a single other color as its Bane, determined by which other color that faction hates most. Acting in a Home location will provide helpful bonuses, whereas acting in a Bane location will inflict negative effects upon the cards in play.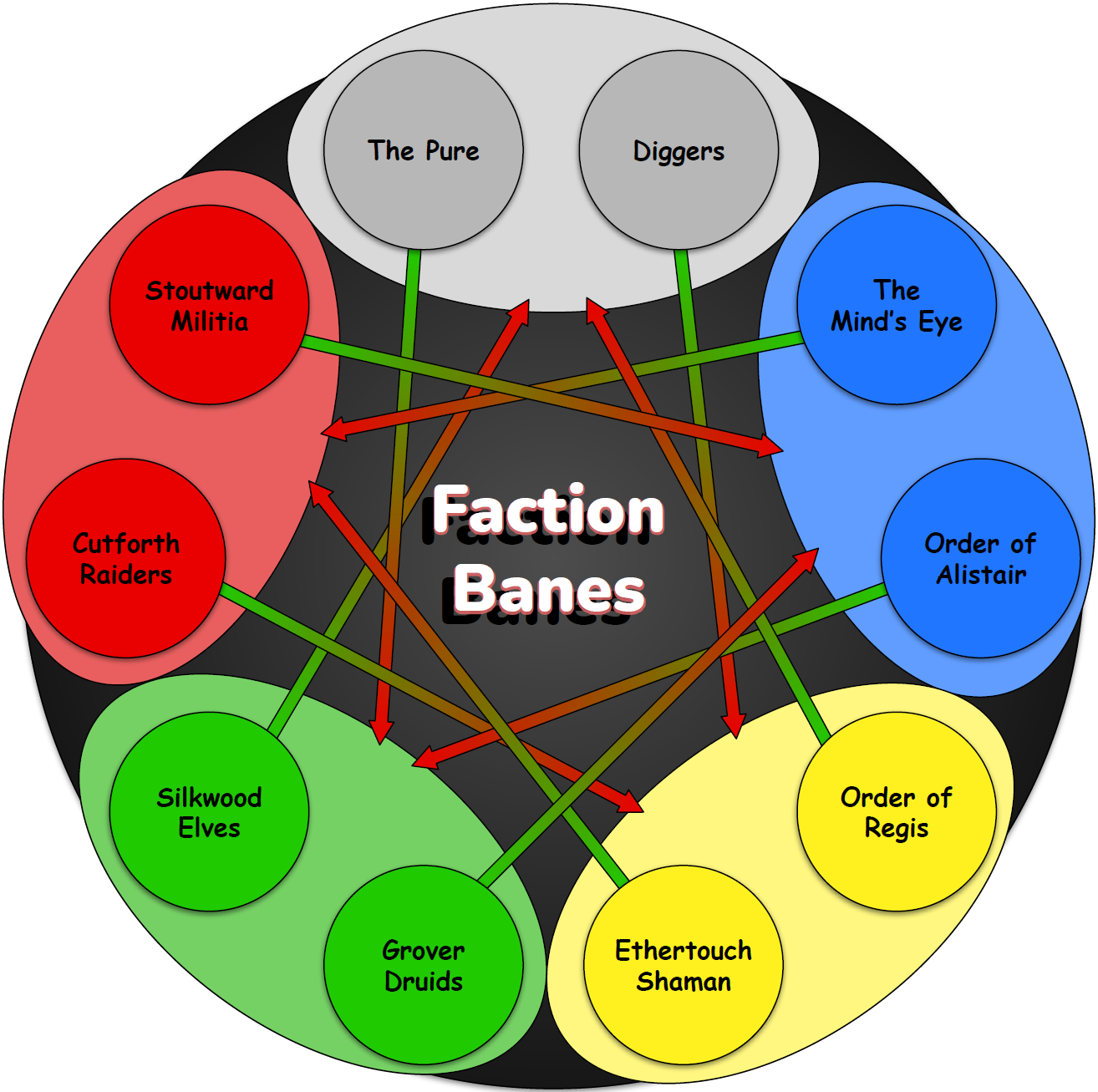 ---
Next, expect a whole lotta love on Twitter! We are launching a new campaign that you do NOT want to miss! (yes, I am clearly not telling you why just yet, but you REALLY want to follow us!)
Click here to follow $PLAY on twitter!
---
Lastly, our amazing founder Dave will be helping Facebook launch their new Live Audio Rooms with NASCAR drivers Landon Cassill and Parker Kligerman!
Join in next Tuesday, June 29th at 4PM PST/7PM EST as Dave talk about game creation with NASCAR Drivers Landon Cassill and Parker Kligerman!! Yes, seriously! We'll be using Facebook's new Live Audio Rooms!
(best done on a mobile device) RSVP here: https://fb.me/e/K5JiXAyA What are we going to talk about? Their favorite games, their experience in iRacing, and how it brings them closer to fans. We're also going to do a sweet little game jam exercise, talk about NFTs, blockchain gaming, social interaction with fans, and what it means to be a Creator today. We will also talk about this community of Creators, what we're doing to help Indie Developers, and how we're using the $PLAY Creator Coin on Rally (https://theplaycoin.com/) to increase engagement, reward community members, and sponsor things like this summer's massive upcoming game jam!! RSVP, and spread the word! https://twitter.com/theplaycoin